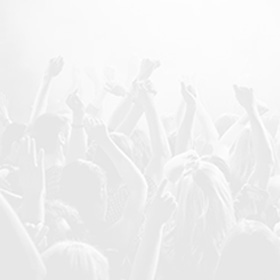 Alex Band´s The Calling
Joseph-Belli-Weg 5-9
78467
Konstanz
Event organiser: Kulturladen Konstanz, Joseph-Belli-Weg 5, 78467 Konstanz, Deutschland
Event info
Born and raised in the wild jungle of Hollywood, California, frontman and founding member of The Calling, Alex Band, first discovered his love for singing and songwriting at the age of 5 and was signed with RCA Records by age 15.  
​
In 2001, the stars aligned and The Calling was born, exploding onto the airwaves with their smash hit, "Wherever You Will Go", which reached the top of the charts and stayed there for a record 23 weeks straight. 
​
Through years of hard work and touring every inch of the planet, The Calling found global success and the best fans in the world.
Seven #1 songs worldwide and over 20 million albums sold, the song that started it all, "Wherever You Will Go" was named the #1 Song Of The Decade and the #3 Adult Pop Song of All Time by Billboard Magazine. 
 
​"Wherever You Will Go" has been featured in a number of movies and TV shows including Love Actually, Coyote Ugly, Smallville and Kate and Leopold.
​The Calling´s debut album, Camino Palmero, was a true international hit, becoming Certified Gold and/or Platinum in over 40 countries.
 
Before releasing their next album, Band was given the opportunity to work with guitar legend, Carlos Santana, and sing the huge hit "Why Don't You and I" which has been named the #5 Song Of The Decade and the #20 Adult Pop Song Of All Time by Billboard. 
​
The Calling's second album, Two, ​found its groove internationally, going #1 in the UK, Japan, Brazil and Canada.   Two's lead single, "Our Lives" was featured in the closing ceremonies of the 2004 Summer Olympics and was also the opening song of the 78th Academy Awards in 2005.  
​
Alex took a hiatus after touring for Two to care for an ailing family member  and navigate an ever-changing music industry.  Band never gave up though, he pushed forward, writing and producing his first solo album with
 the first single, "Tonight", becoming the theme song for the 2011 World Cup.
 
Alex has been pushing forward ever since, never giving up on himself or his music and is currently ready with a new album that is promised to be his most diverse collection to date. 
 
Videos
Location
Kulturladen Konstanz
Joseph-Belli-Weg 5
78467 Konstanz
Germany
Plan route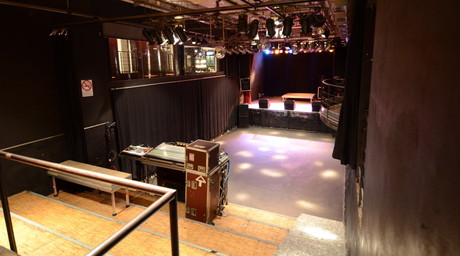 Der Kulturladen in Konstanz, kurz Kula genannt, ist ein soziokulturelles Zentrum im Herzen Konstanz. Getragen wird das Kula durch den gemeinnützigen Verein Kulturladen e.V, der sich seit über 30 Jahren um die kulturellen Bedürfnisse der Bodenseeregion kümmert.

Erstmalig eröffnet wurde der Kulturladen 1983 im ehemaligen Offizierscasino der Cherisykaserne. Anfänglich als Hobby einiger Musikfreunde gestartet, ist der Kulturladen heutzutage ein beliebter Club, der durch professionelle Strukturen schon längst fester Bestandteil der Konstanzer Clubszene geworden ist. In den Jahren 1995/96 erfolgte ein Umzug in neue Räume: der ehemalige Heizraum der Cherisykaserne bietet bis heute dem Kulturladen ein Zuhause. Nach dem Motto Qualität vor Quantität, können die Veranstalter stets Künstler für sich gewinnen, die sich weniger durch Massengeschmack als durch musikalische Qualität auszeichnen. So spielten bereits Rammstein, Fettes Brot oder La Brass Banda in den Räumlichkeiten des Kulturladens, noch bevor sie ihren kommerziellen Durchbruch feiern konnten. Der ehemalige Heizungskeller der Kaserne dient dabei als Veranstaltungssaal und bietet Platz für 500 Leute. Durch die multifunktionale Ausstattung ist der Raum flexibel einsetzbar.

Der Kulturladen Konstanz kann als selbstverwaltetes soziokulturelles Zentrum auf eine lange Geschichte zurückblicken. Ein Besuch im Kulturladen ist auf jeden Fall ein Muss!